BALE TRAIL
Mike Chambers
Explore Todd County by wandering through the rural countryside to view creative bale sculptures across beautiful Todd County, Kentucky! The Todd County Chamber of Commerce is sponsoring the Bale Trail Across Todd County to encourage people to Explore Todd County!
What is the Bale Trail? Participants across Todd County will create bale displays and sculptures using hay bales or loose hay. See the links at the bottom of this page for pictures of past bale displays. All Todd Countians can participate!
How will we find the bale sculptures? A map of display locations will be located on this page at that time with physical addresses of each display. There is no set trail to drive, you can visit as many sculptures as you want in any order.
2023 Bale Trail
View Pictures from Previous Years
BALE TRAIL 2018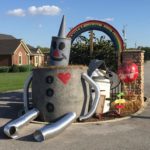 BALE TRAIL 2017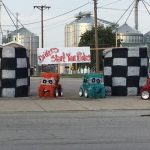 BALE TRAIL 2016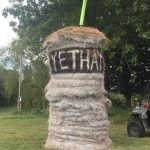 BALE TRAIL 2015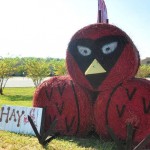 BALE TRAIL 2014